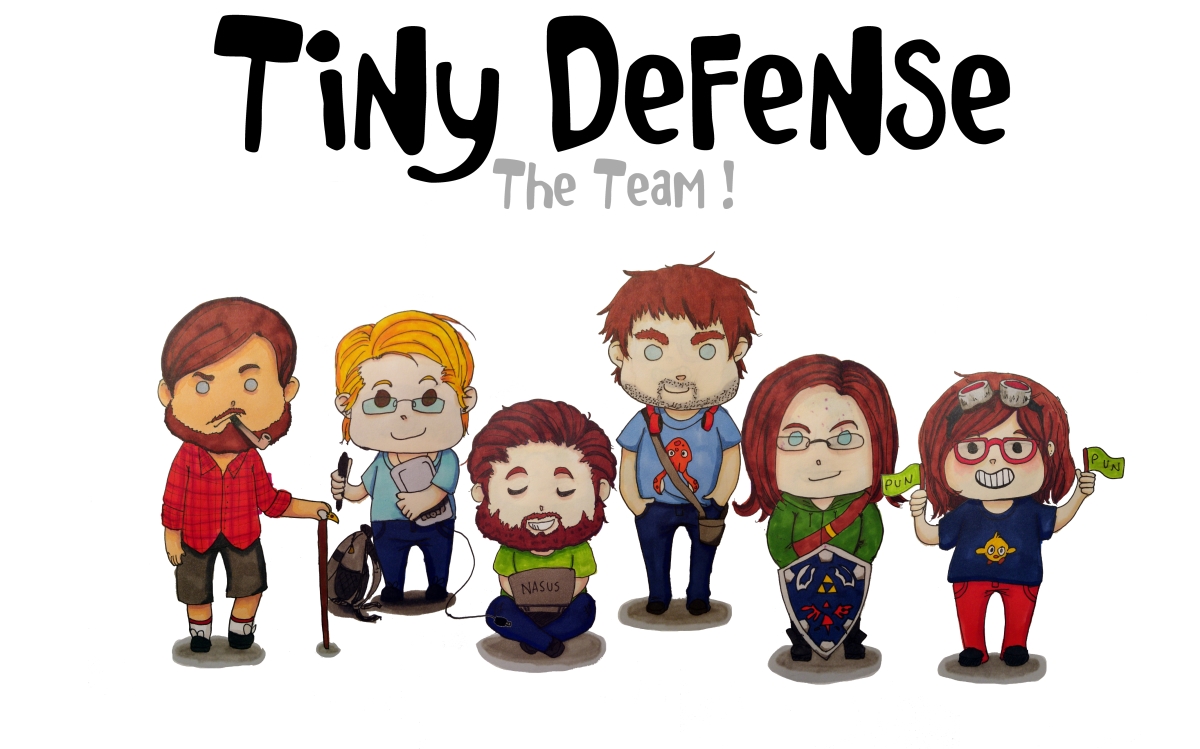 Tiny Defense
[ENG] Tiny Defense is a Tower Defense game where you have to destroy bacteria before they can attain and eat your sugar.
To do so, you have to deploy different kinds of antibiotics pastilles. But beware, bacteria colonies are resistent to certain kinds of antibiotics. The player must thus must manage antiobiotics' colors he employs versus bacteria, but also the right quantity of antibiotics to eliminate bacteria without wasting too much resources.
Our game objective is to teach children that bacteria resist to antibiotics and that we mustn't use too much of them if we want to effectively kill bacteria.
The game is available on PC and Android
There is no tutorial made right now, so here are a few things to know:
-Your towers are actually antibiotics, and antibiotics don't last forever, so beware, each tower only lasts for so long! You can see exactly how long above the tower icon
-Towers cost money, which you can see on the bottom right of each tower, you can get money by killing bacteria, and get bonus cash from cleaning the whole wave unscathed !
-Creating towers is easy, click on a tower on the right, then on an empty grid space (always check you have enough money).
-You can move your antibiotics instead of creating new ones to save money, to do so left-click on tower to select it, then on an empty grid space to move it.
-You can rotate your towers, keep the right-click down on a tower and the tower will face where your mouse is.
-Bacteria are immune to the antibiotic of their color, so blue bacteria are immune to blue antibiotic, so choose your antibiotic wisely!
-If you want to pick another antibiotic they are situated the left of the screen, just click on one to toggle it.
-Sometimes bacteria can mutate and change color when being exposed to an antibiotic, beware you double check you've killed the entire colony!
Use arrows and Mouse scrowl button to control the camera.
[FR] Tiny Defense est un jeu du genre Tower Defense où vous devez détruire les bactéries avant qu'elles ne parviennent à manger votre sucre.

Pour ce faire, vous devez déployer différentes pastilles antibiotiques. Mais attention, car les colonies de bactéries résistent à certains antibiotiques. Le joueur doit donc gérer les couleurs d'antibiotiques qu'il emploie contre les bactéries, mais aussi employer la bonne quantité d'antibiotiques afin d'éliminer les bactéries sans perdre trop de ressources.
Notre jeu a pour objectif d'enseigner aux enfants le fait que les bactéries résistent aux antibiotiques et qu'il ne faut pas en abuser si l'on veut efficacement se débarrasser des bactéries.
Le jeu est disponible sur PC et sur Android.